Podcast: Play in new window | Download (Duration: 2:25 — 7.3MB)
Since it made the back cover of the Timberdoodle catalog, you know it has to be good; but Icosoku is difficult to explain in print. Watch as Hope shows you how it works, and even why a concept as simple as Icosoku can be so challenging!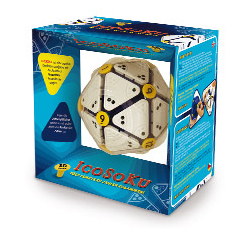 From Our Store:
Endless possibilities, endless opportunities, endless fun; IcoSoKu is a brilliant mathematical brainteaser with unlimited challenges… Buy Yours Today Here!