Podcast: Play in new window | Download (Duration: 1:30 — 11.7MB)
Combine crossword puzzles with Sudoku, add basic math skills and you have Sumoku. Sumoku comes with directions for 4 different variations, each an awesome way to work your brain while having a blast!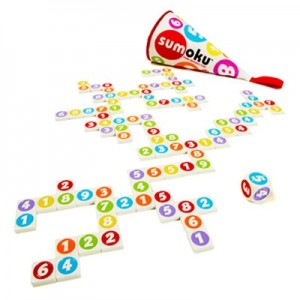 From Timberdoodle's Store:
"Add some pizzazz to this year's math studies by beginning each day with a fast-paced game of Sumoku by Blue Orange Games. This crossword-style game will not only strengthen addition and multiplication skills, but because of the extensive strategy required logic skills are also improved…" On sale at the time of this post for only $10.75! Buy your Sumoku here.