Podcast: Play in new window | Download (18.2MB)
Man-on-the-street interviews with some of our Timberdoodle employees – who can recognize the Dot-To-Dot taking shape?
Hope explains why Dot To Dots are great learning tools, and what makes this the best Dot To Dot series in print.
Convinced? Buy yourself or your kids a copy at http://www.timberdoodle.com/Dots
Behind The Scenes
Nabbing coworkers for the interviews was the best part, they all did a great job!
These books are not just for kids, adults around the office have been voluntarily pitching in "check the designs" – even on lunch breaks!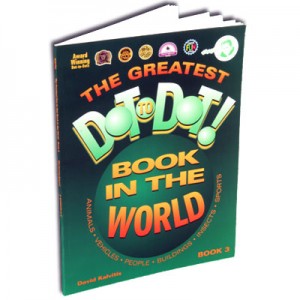 From Our Store:
Both your child's left and right brains will be exercised as he works to complete puzzles with 500 to over 1,400 dots. And these puzzles are not just for children. Many adults, myself included, find these books both provoking and relaxing, a treat for sluggish minds and weary bodies… Buy it now for only $5.95! (at the time of this post)